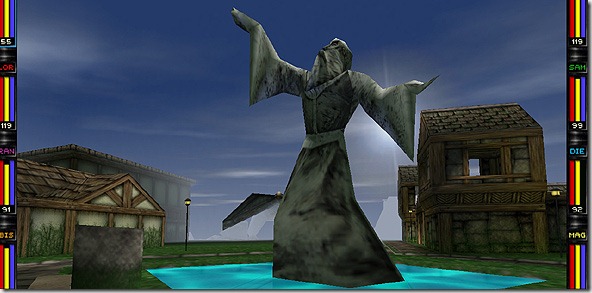 Wizardry gilt neben Ultima und Might and Magic als das langlebigste Serien-Relikt der CRPG-Zunft. Doch während sich die anderen beiden Traditions-Reihen mit ihrem Sprung ins 3D Gefilde ein eher unrühmliches Ende setzten, wollte es Sir Tech besser machen: Wizardry 8, der wohl letzte Teil der Serie bringt nochmal alle Tugenden seiner Vorgänger auf den Tisch, ohne dabei die "Jung-Rollenspieler" der Baldur's Gate-Generation zu verschrecken.
Ob der intergalaktische Konflikt zwischen Umpani, T'Rang und dem Dark Savant auch im achten Teil überzeugen konnte, lesen wir im folgenden Nachgespielt-Artikel.
Die meisten Rollenspieler verbinden mit dem Begriff Wizardry nicht alle acht Teile der Serie, sondern hauptsächlich Part 6 und 7, welche unter der Federführung von David W. Bradley (Wizards&Warriors, Dungeon Lords) entstanden und erst mit "Bane of the Cosmic Forge", also dem sechsten Teil der Serie, echten Weltruhm erlangte. Hier begann auch die eigentliche Geschichte der beiden Nachfolger, denn sowohl Wizardry 7, als auch Teil 8 bauen direkt auf dieser Storyline auf. Kein Wunder also, dass es von jeher gute Tradition ist, dass der Spieler seine alten Charaktere von Version zu Version importieren kann. Mehr noch: Sir Tech bot dem Spieler stets mehrere Möglichkeiten an, das Spiel zu beenden, was wiederum zur Folge hatte, dass der importierte Spielstand im darauf folgenden Sequel den Start des Spiels beeinflusste.